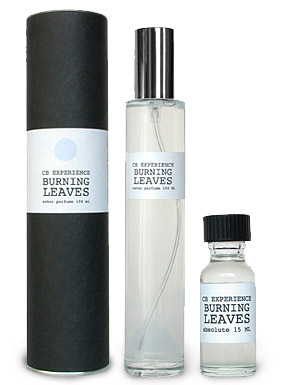 Two new niche fragrances from CDG & CB I Hate Perfume.
First let's go with Avignon from Comme des Garcons. I had a sample of this and this is the best incense based fragrance I have tried in my years of sampling. Kyoto gets all the press from the Incense series but this one is the star IMO. Cheap too for a niche scent, under $100. The fall is perfect for incense based frags, and if you never tried one start here and finish here because this is it. Anyone who has been in a Catholic Church will know what I mean about this incense. Thank you Mr. Duchaufour for this masterpiece !!!
Next is a fragrance house that I had my eye on but never got a bottle. This is a blind buy and I am basing this buy on the name alone : Burning leaves... this should be great for fall too. I am really into these smokey themed fragrances to keep me warm in the cool weather of Canada, this should bring back memories of raking leaves before the winter's that I do every single year. I can't wait to smell this.
I am a happy camper btw very happy with these purchases... next I need to tackle Artisan and get myself a few of them, perhaps a Montale and a Amouage... keep it locked in