My First Purchases of 2010 !!! I am hyped. Well ever since I purchased my first Creed bottles I always wanted to go back to the brand and purchase a few more. I decided since summer is coming at a rapid pace that I would choose the ones that would be more fitting for the event. I first bought Silver Mountain Water. This one I hear has a tea accord and that won me over. I'm into the tea accords at this point, and I'm hoping this one does not dissapoint.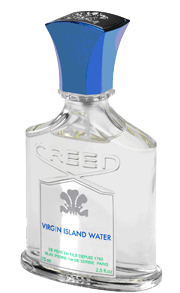 Next on the List was Virgin Island Water. I wanted something that will smell like a Island getaway. I think this is the closest that I am going to get with Creed. I am looking forward to this bottle since I purchased it blind.
Last but not least I told you guys that I would buy Fahrenheit Absolute and here it is. Have I smelt it before ? No! Do I hear great things about it ? YES !!! Is it available in Canada or the States ? Nope ! I will be unique with this one even if it smells good or bad lol. I am probably the most excited to receive this one, the last time I was awaiting a package in the mail like this was probably when I received my bottle of Bond no 9 Brooklyn.